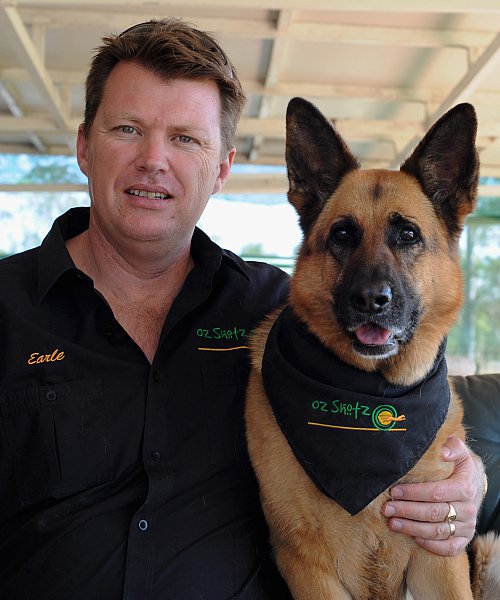 Earle is the 'behind the scenes' and 'fill in' man. You will normally see him either at the mobile office or walking around the grounds taking munchies/drinks to the photographers and collecting memory cards for quick download. However, don't be surprised if you see him behind a camera occasionally – he's a very diverse team member and does like to catch a bit of the action sometimes! On days that don't involve photo shoots, he's frequently hard at work on the mobile office, endeavouring to better our computer systems. An occasional mountain bike ride doesn't go amiss in his diary either!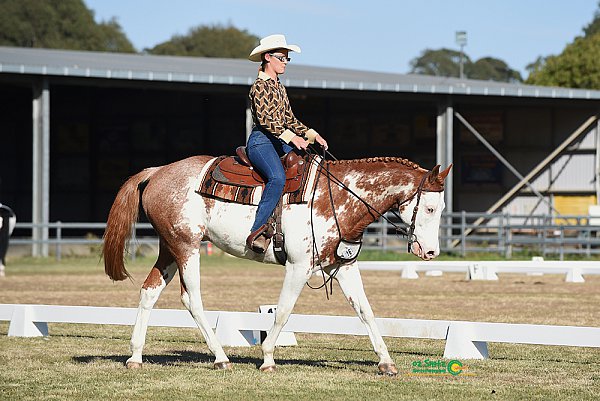 Cass is pictured here with Razz and they occasionally compete in Western Dressage. Cass has been part of the Oz Shotz team since she was 15, she has worked her way through the levels and you will now see her shooting the World Cups and the higher level classes, she loves travelling and catching up with friends that have been made in her Oz Shotz journey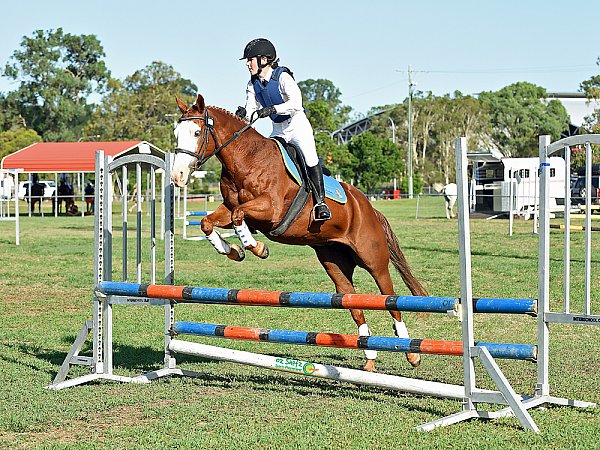 Annie is one of our new full time members. She used to compete interschool in the dressage, show jumping and combined training. She would occasionally take her chestnut mare Deli (Arctic Touch of Ice) out on cross country for a change of scenery. She is slowly progressing through Oz Shotz and hopes to join the Royal Australian Navy in the future.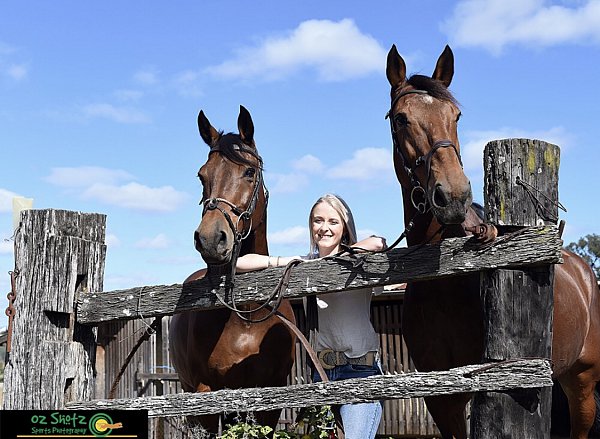 Just recently starting with Oz Shotz, Jessie Smith can usually be seen in the show jumping ring competing up to 1.30m with her team of horses. Jessie has also been known to be seen behind her camera for the last 7 years. Growing up on a cattle property Jessie has also had a background of mustering and before finding her love of show jumping she previously competed in hacking with her ponies.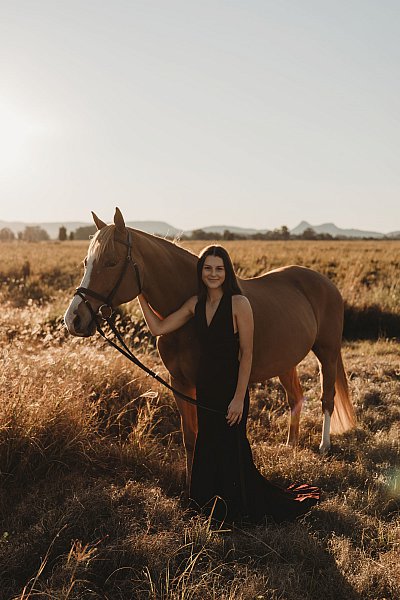 Based on the Sunshine Coast, Chelsea enjoys Eventing with her Australian Stock Horse, Loot. She thought Oz Shotz would be a great place to combine her love of horses and photography, and when not at work, she can be found on the cross country course, studying at The University of Queensland, or running her business.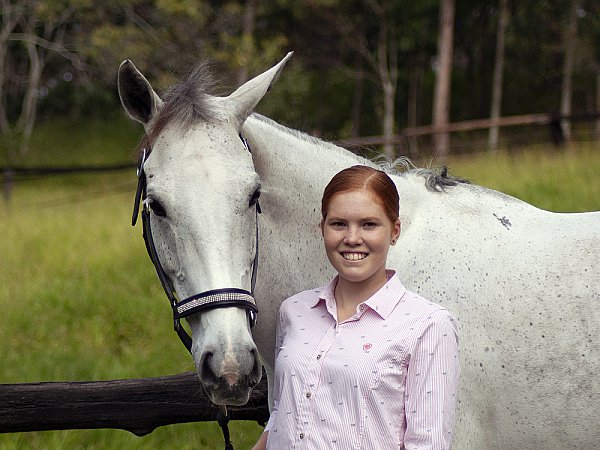 Kirra graduated from high school in 2018 and decided to combine her love for horses and photography. Kirra and her horse Ellie enjoy the dressage scene but also like heading out on the trails or jumping to mix things up.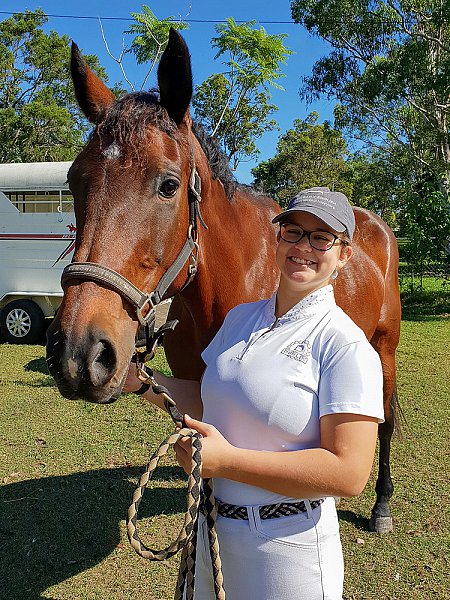 A newer member of the Oz Shotz team is Madi. She is commonly found either studying for exams or riding her mare Ebbie (La Bella Ebbie) in the dressage arena. She is keen to finish Year 12 and start another chapter of her life with a combination of her love for horses and interest in photography.
Mel has always had an avid interest in photography and travel and loves to combine the two. She recently graduated from university where she studied business. While she doesn't own her own horse, she is pictured here with Muppet, a rescue pony she has been riding for over 10 years.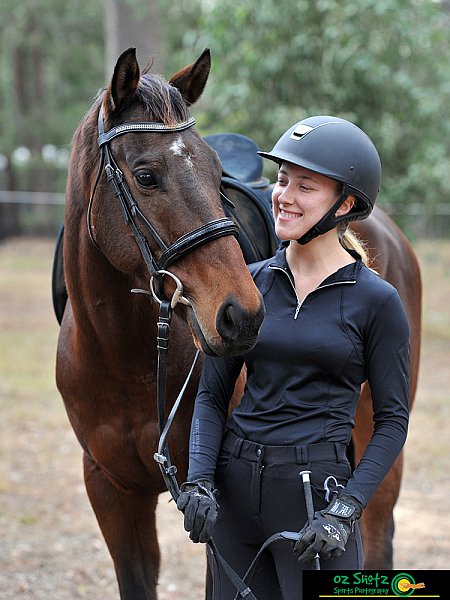 Hannah can be seen working with her first 2 young horses both thoroughbreds. Pictured is her and Stampy, her older gelding. They are focusing on Dressage and plan to be competing at events in between being away working with Oz Shotz.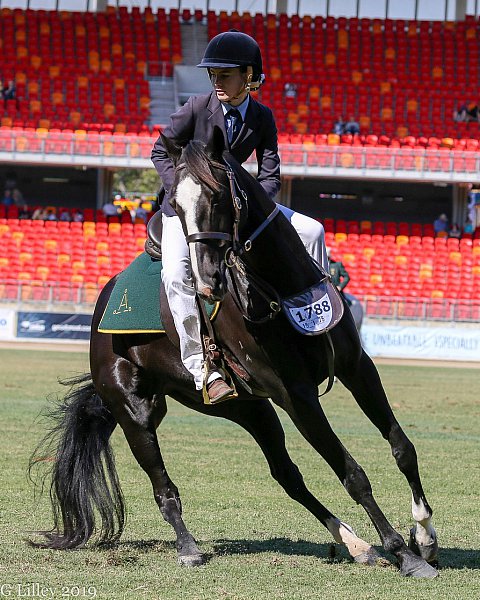 Abbey is a part of our NSW based team at 17 years old when not at work she can be found campaigning her mostly Australian Stock Horse team across a variety of disciplines. She also enjoys hunting and being on the farm. Photo; G Lilley Photography.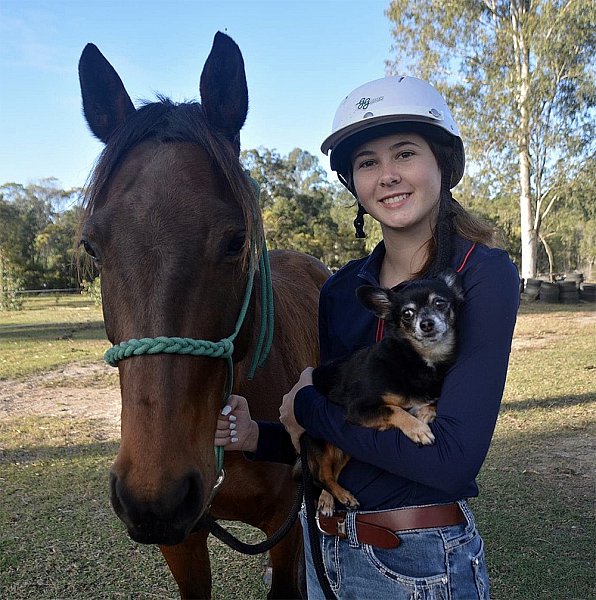 Tarra started at OzShotz February of 2020. She has been around horses her whole life and has a big interest in not only riding horses but also raising and breaking them in too. When she was 15 she got her first colt as a project and her second one when she was 16. She started both of them and has recently sold them both onto their new homes.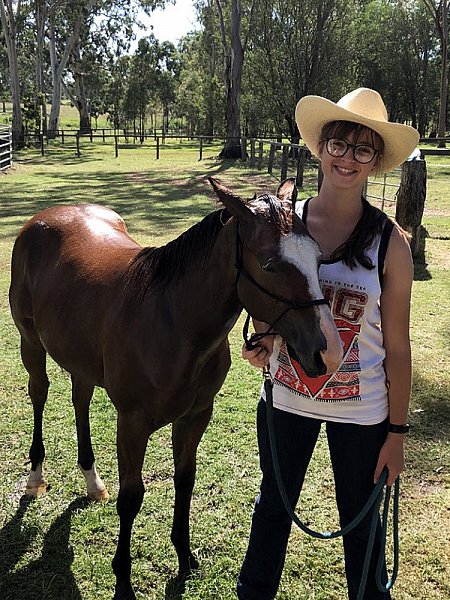 Casey is in year 12 of high school, with a passion for music, horses and photography but hopes to one day be an officer in the Australian Defence Force. She has been a part of the Oz Shotz team since 2017. She am one of the only western riding members of the Oz Shotz team with her preferred discipline being Reining. Pictured is a photo of her and her new foal named Abby.